Tom Cruise Nose Job Before And After
|
Tom Cruise lately becomes hot news in several celebrity magazines in U.S. It is not dealing with his career achievements, but it is all due to the speculations of plastic surgery.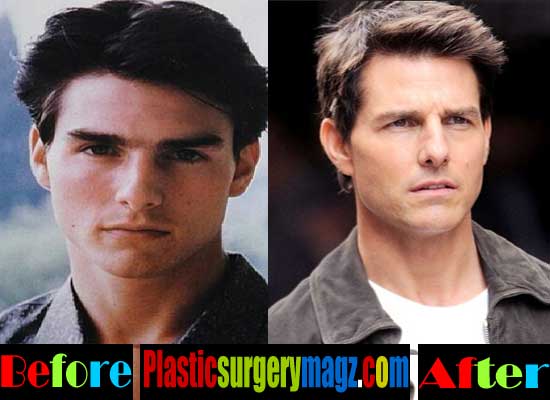 According to some sources, the 50-year-old actor reportedly had been under knife for nose job. The speculations are based on the shape of Tom's nose which looks a little bit different than before.
Did Tom Cruise Really Have Nose Job?
Judging from the comparison between before and after pictures, Tom Cruise nose indeed looks different than he used to. His nose now appears more projected than before.
Let's take a look at the "after" picture! His nose looks slimmer with smaller nasal tip. It is almost contrast with his nose in the "before" picture which looks a little bit wide with a bump at the tip.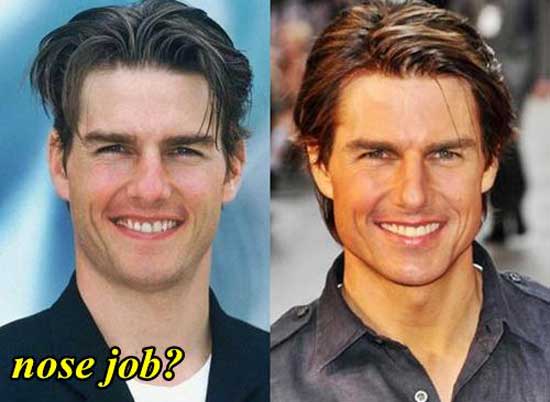 Looking at his nose transformation, a lot of plastic surgeons agree that Tom Cruise has really had a nose job or rhinoplasty surgery. They see that a nose job was done well, so that his nose now looks much prettier than before.
Did Tom Cruise Admit Having a Nose Job?
Since his name became hot topic of discussion among celebrity viewers due to plastic surgery rumors and there were many journalists came to him asking about the truth of the rumors, he finally made an official statement through an interview with Playboy magazine. He strongly denied that he had gotten procedure of plastic surgery like nose job. He even ensured that he would not ever take any surgical procedure to enhance his look.
Although Tom Cruise has denied all the allegations but some people do not seem to believe. They see that there is a lot of signs plastic surgery in his appearance. They even predict that the procedure is not only nose job, but there is also possibility for him to get rejuvenation procedures like Botox, filler injections, skin laser treatments, facelift and lower blepharoplasty.

What do you think about Tom Cruise nose job? Did he really look like having work done on his face features? Feel free to share this post if you find something interesting in it!