Asian Eyelid Surgery-South Korean Eye Surgery Cost and Clinics
|
South Korea now has become the plastic surgery capital of the world overtaking Brazil. The country which is best known with Kpop culture now has highest number of cosmetic surgeries performed per capita.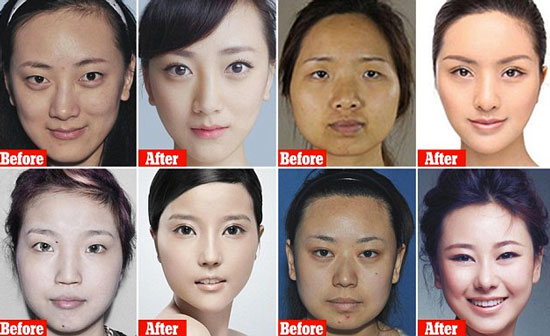 Believe it or not, South Korean women seem to be so immersed in western celebrity culture that likes doing plastic surgery. The most common procedure of cosmetic surgery which is often taken by Korean women is double eyelid surgery because it can turn their small eyes into the bigger one. Even it is said that many parents in South Korea give "plastic surgery" as a gift for their children's graduation.
In an interview, one of the members of Kpop girl band "D-Unit" revealed that many South Korean women feel insecure with the shape of their eyes, nose and overall their face shape. Therefore, they decide to get facial surgery to make their face features look better including the shape of their eyes.
See Also Koreans Plastic Surgery Percentage!
According to American Society of Plastic Surgeons, eyelid surgery is one of cosmetic surgery procedures to enhance the appearance of the eyelids. The procedure is usually performed on either the upper and lower lids, or both depend on the patients' needs.
Technically, eyelid surgery is performed by reducing or eliminating the excessive skin or fats around the lids, so that the visible folds around the eyes disappear and it can give fresh and wide opened eyes impression.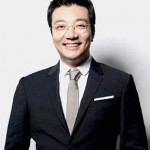 A Korean plastic surgeon Seo Jae Don, told that there was one of his patients intentionally flew from Japan to South Korea only for eyelid surgery.

'We will do eyelid surgery, as well as give her a higher nose. She also has a flat forheard so we'll extract some fat and inject it into her forehead and chin. By doing so her overall profile will look much more appealing.'

'A face with more volume is considered to be more popular these days, having an apple shape face means there's more chance to change a person's destiny, they think their fortune will change for the better'.

'There are lots of girls who come in after breaking up with their boyfriends…there are doctors who cure the illnesses that we can see; we cure the heartbroken people. There is no need to live with a sense of discontent because of their appearance,'
Well, how much does Korean eye surgery cost? According several data statistic from ASPS, the national average for Asian eyelid surgery price is round $2000-$3500 depending on the complexity of surgery and number of treatments.
Where is the best place to get an eyelid surgery in South Korea? There are several plastic surgery clinics in South Korea that you may consider. For more detail information about cosmetic surgery clinics in Korea, you can see and compare the price in my previous posts "Korean Plastic Surgery Clinic"
In short, a stunning appearance indeed becomes one of the most important assets for women in the world, including South Korean women, moreover for women who make their life in entertainment industry. They will never care although they have to spend much money to gain the beautiful looks.
Are you interested to improve the appearance of your eyes?  Korean Eye Surgery becomes the best option for you!