Iggy Azalea Finally Admits to Plastic Surgery
|
Iggy Azalea publicly admited to having a plastic surgery. She was clearly pleased with the result of her cosmetic surgery. She also thanked her plastic surgeon Dr. Ashkan Ghavami because he had given her a fabulous nose and breasts.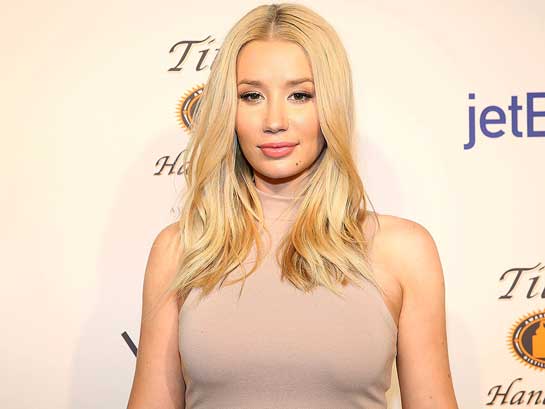 However, some viewers are still wondering about the rumors of Iggy Azalea lip injections and butt implants. They see that these two parts of her body look enhanced as well.
SEE ALSO:
Well, before answering the question whether Iggy Azalea had lip fillers and butt implants or not, let's see first the result of her rhinoplasty and breast implants!
Iggy Azalea Before and After Plastic Surgery
Iggy Azalea Nose Jobs
The followings are two picture comparisons between before and after rhinoplasty, you can see by yourself the result of Iggy Azalea nose job through the pictures below!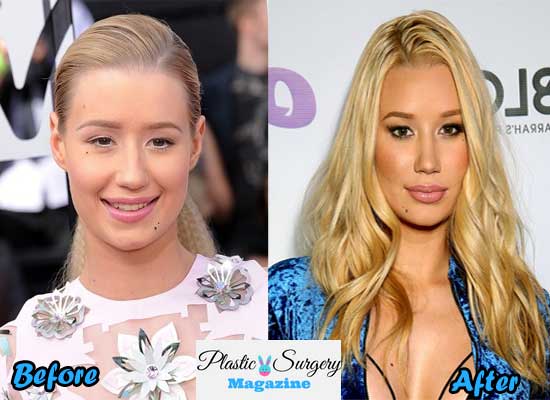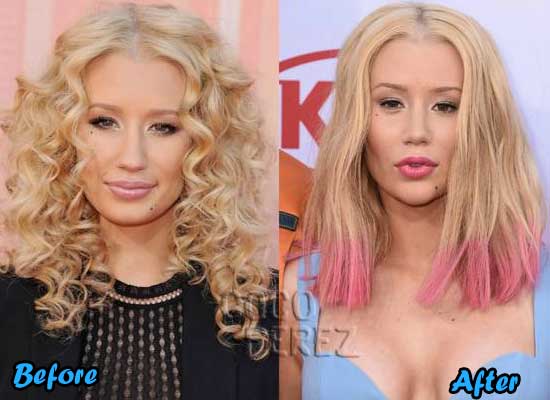 Judging from picture comparisons between Iggy Azalea before after plastic surgery, the shape her nose now really looks awesome. It looks slimmer and better defined than before.
Iggy Azalea Breast Implants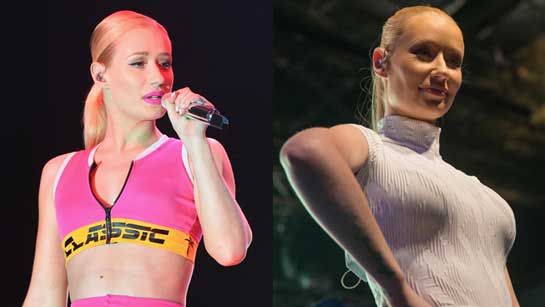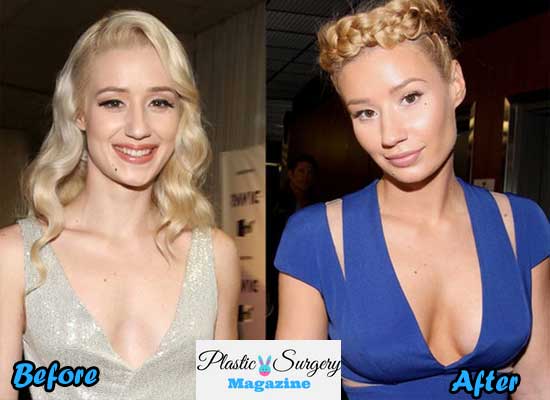 Look at Iggy Azalea breasts! They now looks bigger and fuller than it was before. They do not appear too big but it matches to her body frame. Good job Iggy!
What about the rumors of butt implants and lip injections? Did she have these two surgical procedures done? See the pictures below!
Iggy Azalea Lip Injections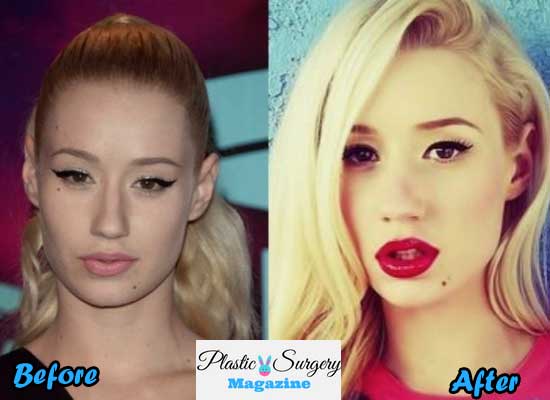 Did Iggy really have lip injection? There is not any confirmation from her whether the rumor of lip fillers is true or not, but some viewers see that she could have been under knife for lip augmentation surgery. This allegation is based on the shape of Iggy Azalea lips which now look like Kylie Jenner's lip, noticeably bigger.
Iggy Azalea Butt Implants Before And After
The other cosmetic surgery procedure that the rapper might have is butt implants. She has indeed not give any comment about butt implant rumors, but judging from before and after pictures viewers see that Iggy Azalea butt looks fake.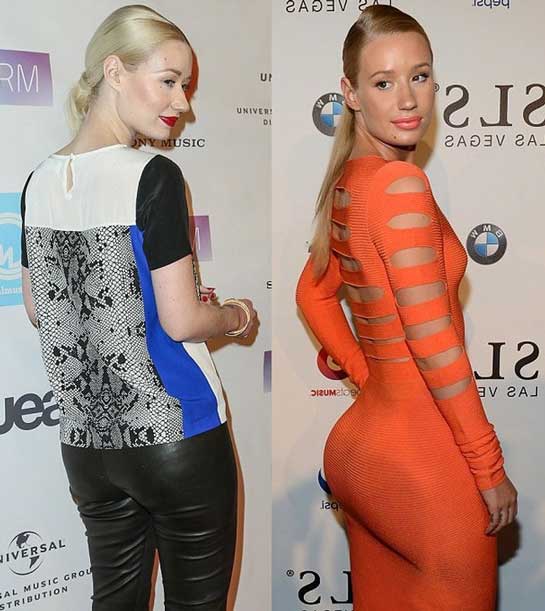 The rumor of Iggy Azalea butt implants actually began spreading and stealing public attention after some people saw her flaunting the new bottom around Los Angeles. They noticed that her butt looked bigger than before.
In short, regardless of whether the rumor of Iggy Azalea lip injections and butt implants is true or not, I personally see that her appearance looks more beautiful and sexier now. I hope that she will not be taking plastic surgery procedure anymore in the future if she does not want to look weird and even worse.
What are your thoughts on Iggy Azalea before and after surgery? Do you think the butt implants and lip injections rumors are true? Share your thoughts below in the comments box.