Iggy Azalea Nose Jobs Finally Revealed
|
The rumors of Iggy Azalea nose jobs are finally confirmed. Through exclusive interview she openly admitted that she had a little work on her nose. She revealed that she did not feel unconfident with the shape of her nose, so that she decided to go under knife to fix it.
The 26 years old Australian rapper finally confirmed to Seventeen Magazine that she indeed had
rhinoplasty
 and had no intention to hide her nose job.
'I read a lot about nose jobs online. Some women are really happy they got them, and some women changed their noses when they were younger, and when they got older they wished they didn't.'
Iggy Azalea Nose Job Before After Pictures
The following pictures will show you how Iggy Azalea Nose has changed. Even though the change is very soft, but it is still easily seen. Let's check them out!
SEE ALSO: 11 Best Celebrity Nose Jobs
Judging from Iggy Azalea Before After before after pictures above, her nose has turned into slimmer and better defined than it was before.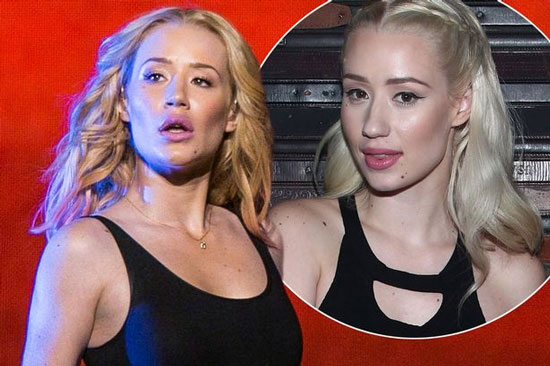 Quoting from news.com.au, Iggy Azalea is tired of being talked by people about having a plastic surgery, nose job.
"I wanted to change my nose because I didn't grow up with a bump on it — that happened when I got smashed in the face with a soccer ball when I was 16," the rapper opened up to Elle Canada.

"Now I feel like my nose looks the way it's supposed to look. But for how long do we have to acknowledge that I got a nose job? For the rest of my life? Am I going to be 45 and people are still saying, 'Nice nose job'?"
She also told that having cosmetic surgery procedures was not something taboo any more. There were not different between actresses and non-famous women. Both have chance to go under knife.
"I think, in 2016, people should be more accepting of the fact that both famous and non-famous women are having cosmetic procedures," she continued. "That's just the reality. And I think more people need to admit that sh** so it doesn't have to be so taboo — because we're all doing it anyway."
In short, it has been clear that she has had nose job. But, there are two things I noted from Iggy Azalea nose jobs. First, she has admitted that she had a plastic surgery. The second, she now looks much more beautiful after getting nose job done.
What do you think?