11 Best Celebrity Nose Jobs Before And After
|
When it comes to the question "which celebrities are most likely to have had a rhinoplasty surgery?", a quick online search brings up a long list of celebrity nose jobs. Some celebrities might deny having this cosmetic surgery procedure, but not a few of them admit that they have been under knife for a nose job.
RELATED: Rhinoplasty Total Cost
11 Best Celebrity Nose Jobs Ever
The followings are the lists of celebrity rhinoplasty you didn't know about. Let's check which celebrities are most likely to have had a nose surgery?
Salma Hayek Nose Job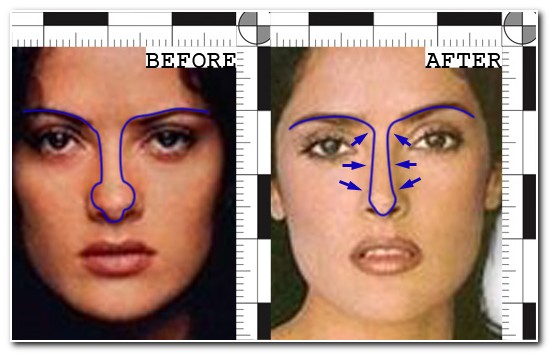 Dr. Rawnsley, a founder of the UCLA Facial Aesthetic Center says:
"Salma did not have a full nose job. Instead, the work was done through careful contouring of the bridge and tip. The bridge itself was made a little narrower, curving in as it moves up toward the brow bone. The result is a distinctly feminine line. Her tip was originally rounder and more bulbous, which did make her nose more prominent on her face, standing out just a little. It didn't have good definition and it drooped slightly. The new tip is smaller, more delicate in nature and rotated so that the lines of her nostrils can be seen. A convex line toward the tip finishes the more delicate look."
Aubrey O'Day Nose Job
In the past, Aubrey has ever openly admitted to having numerous plastic surgeries, including breast augmentation and nose job as well as a few injectable fillers like Restylane and Juvederm in her cheeks and lips.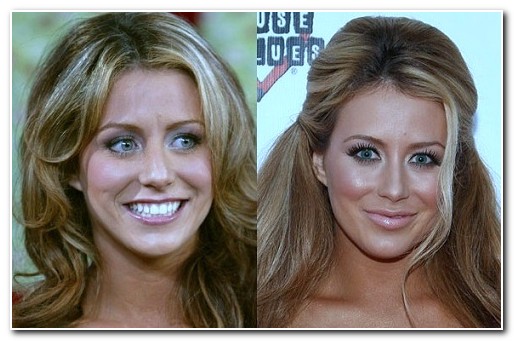 The result of her nose surgery can be seen from Aubrey O'Day nose which now appears a little bit thinner and better defined than before.
Ashley Tisdale Nose Job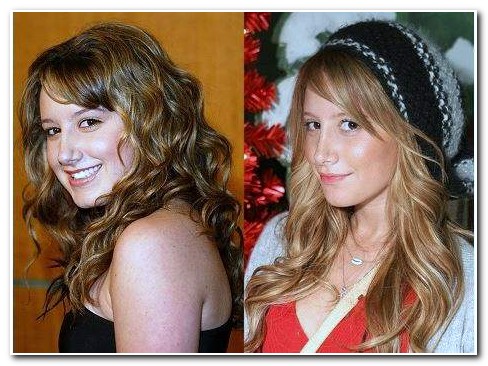 It is not like Aubrey O'Day who admitted to getting rhinoplasty, Ashle Tisdale denies that she has had a rhinoplasty surgery for cosmetic reasons. She says, "I didn't do this because I believe in plastic surgery. I did this to help my health. I literally almost could not breathe out of the right side of my nose."
Ashlee Simpson Nose Job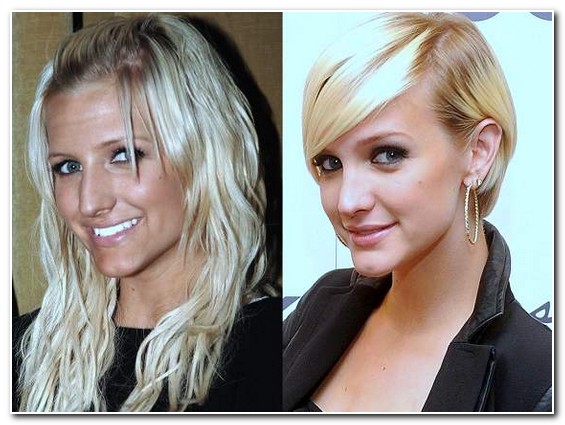 The other celebrity who has admitted to getting nose job is Ashlee Simpson. She told that she was benefited a lots from beauty nose surgery. She revealed that her nose now appears much better defined with smaller, and more pert shape.
Keira Knightly Nose Job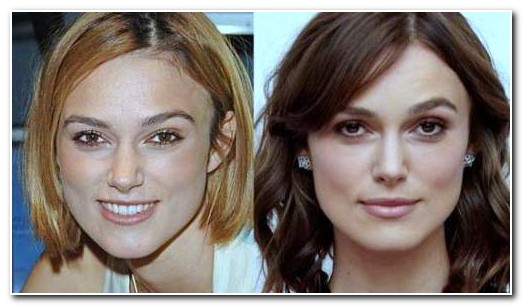 The sign of Keira Knightly nose job can be seen clearly from her nose which now looks small and perfect. She neither admitted nor denied this surgical procedure. This makes people believed that the rumor of nose job is not just a rumor but it is a fact.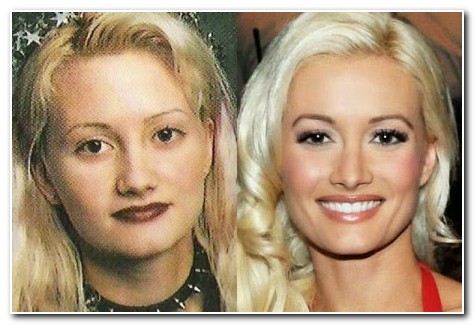 Manhattan plastic surgeon Dr. Jennifer Walden says,
"She's a very pretty young woman who has admitted to undergoing rhinoplasty and breast augmentation. Looking at recent photos, she wears more make-up and is a lighter shade of blonde, and may have some soft tissue fillers in her lips as well."
Angelina Jolie Nose Job
Looking at Angelina Jolie nose, A lot of plastic surgeons almost agree that she definately had a nose job.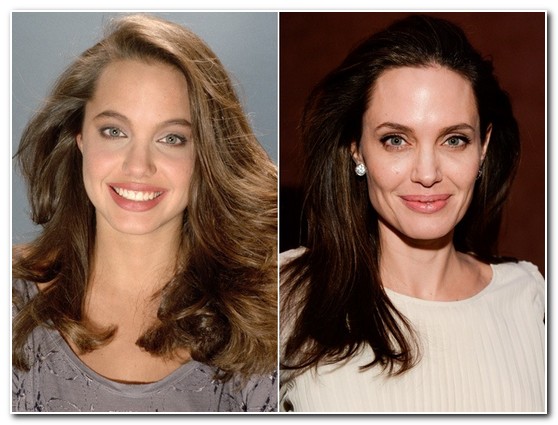 According to Michigan plastic surgeon Dr. Anthony Youn, Angelina might have it done quite some time ago.
Beverly Hills plastic surgeon, Dr. Paul S. Nassif, told that Angelina Jolie does appear to have had a rhinoplasty, as the current photos look a little different from the earlier photos.
Miami plastic surgeon Dr. Michael Salzhauer says "I believe that she has some work done to her nose. The sign of this beauty nose surgery can be seen from Angelina Jolie nose which looks more defined, narrower and smoother."
Dianna Agron Nose Job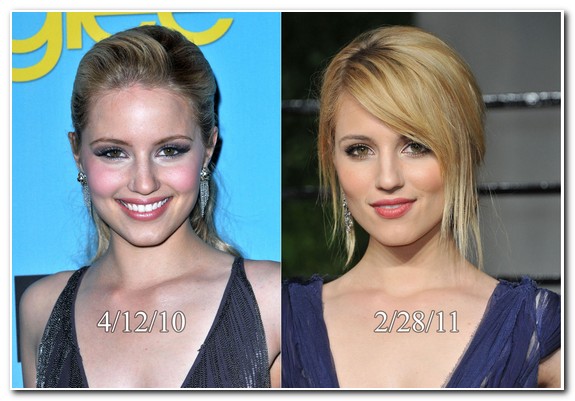 Dianna Elise Agron who is not only best known as an actress, singer dancer, but also music video director, has openly admitted to having at least two rhinoplasty nose job procedures done to help reduce the appearance of a swollen, rounded nose.
Megan Fox Nose Job
The 30-year old star of Transformers appears to have transformed her nose into bumpless perfection with the help of cosmetic surgery procedure, nose job.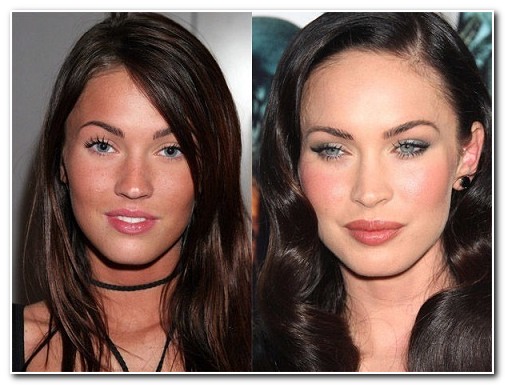 The sign of Megan Fox nose job can be noticed clearly on her nose which appears thinner with a small bump in the middle of her nose.
Although the nose job is well done, but some fans complained that the new perfect nose reduces the character in her face and results in a semi-plastic doll appearance. But given Fox's natural beauty, most fans are likely to remain appeased.
Ellie Goulding Nose Job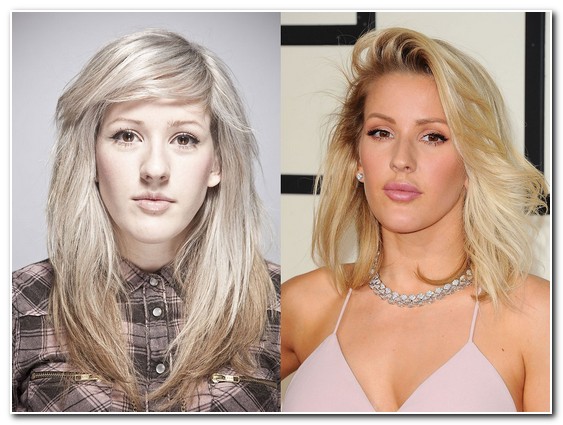 The other celebrity who reportedly has best nose job is the Brit singer-songwriter Ellie Goulding. People see that her nose now looks straighter than it was before.
Lady Gaga Nose Job
Many celebrity viewers see Lady GaGa nose have undergone drastic change in the size and shape of her nose, indicating a definite rhinoplasty. If we compare between before and after photos, Lady GaGa used to have a large, hooked nose and now it is much smaller, albeit the tip is rather pinched looking.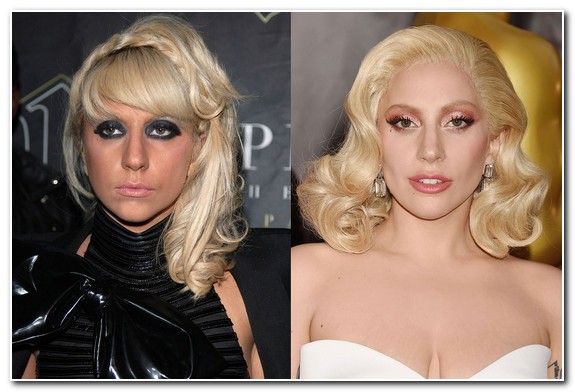 According to Dr. Paul S. Nassif, a Facial Plastic and Reconstructive Surgeon and Rhinoplasty Specialist in Beverly Hills, Calif., Lady GaGa definitely had a rhinoplasty surgery. The doctor's allegation is based on her nose which looks a little pinched, but not bad.