Plastic Surgery Insurance- Does Insurance Cover Plastic Surgery?
|
Are you going to have plastic surgery soon? If so, plastic surgery insurance can be one of the best options to minimize your out-of-pocket expenses. However, you have to make sure whether you are qualifying to get cosmetic surgery insurance or not. This is aimed to make you free from any unwanted circumstances in the future. Will your plastic surgery procedures really be covered by insurance?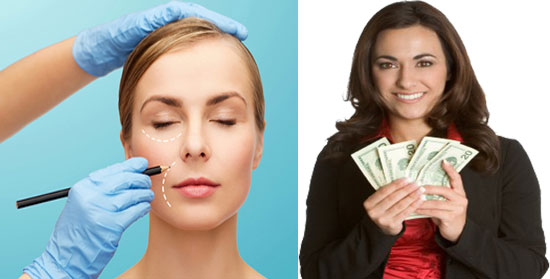 Cosmetic Surgery Procedures Covered By Health Insurance
Plastic surgery cost is not cheap, so that cosmetic surgery insurance seems to be the right option for you. But, before applying for plastic surgery insurance, you have to know first what procedures will be covered by your health insurance company.
The following are some lists of cosmetic surgery procedures which are usually covered by health insurance. These lists are based on the data from The American Society of Plastic Surgeons.
Nose Job: Does Insurance Cover Nose Jobs?
According to Dr. William Portuese, a rhinoplasty can be covered by health insurance if it is performed to correct deviated septum which is disrupting patient's breathing. However, the procedure will never be covered by insurance as long as it is performed for cosmetic or aesthetic reason. Therefore, doctor's letter which is describing about patients' problem becomes a very important document before appealing plastic surgery insurance.
Breast Reduction Insurance: Will Insurance Cover Breast Reduction?
Christopher L. Hess told that many of health insurance companies will cover breast reduction surgery, but there are several requirements which must be completed by patients before appealing breast reduction insurance. They have to visit their surgeons to get primary care like establishing back, neck or shoulder pain, and trying physical therapy first.
Nonetheless, Dr. Richard P. Rand warns that insurance companies will never cover breast reduction surgery if the procedure was performed to downsize with only small size.
Blepharoplasty Insurance: Is Eyelid Surgery Covered By Insurance?
Based on the experience of Dr. Kami K. Parsa, Health Insurance Company will be ready to cover the eyelid surgery when the procedure is performed to correct the droopy skin around eyes which is interfering the patient's sight, but when it is performed for aesthetic changes, hence the insurance will never cover your eyelid surgery cost.

Weight Loss Surgery Insurance- Does Insurance Cover Weight Loss Surgery?
Health Insurance companies will pay for weight loss surgery as long as the procedure is aimed to help the patients reducing their body weight which is caused by obesity. Nonetheless, it is not easy to get weight loss surgery insurance. The companies usually ask the patients to have diet and exercise first before appealing plastic surgery insurance.
Well, the procedures of weight loss surgery (liposuction and tummy tucks) are rarely covered by insurance as long as both procedures are for aesthetic purpose.
Invisalign Insurance: Does Insurance Cover Invisalign?
Invisalign insurance will be valid as long as the procedure has realistic treatment goals. If it was performed for beauty reason, then the dental insurance will not be applicable (it means the Insurance Company will not pay your invisalign surgery).
How to Get Plastic Surgery Covered By Insurance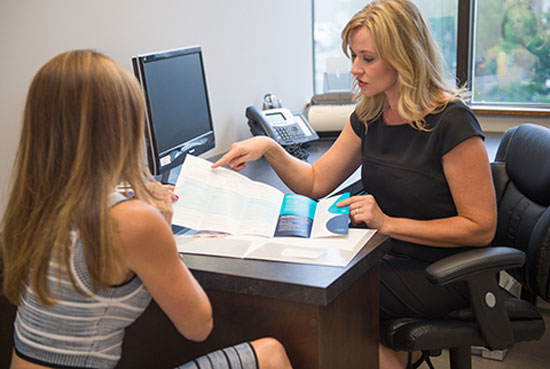 After knowing and understanding what kind of plastic surgery procedures which are covered by insurance, now I will share a little tips how to get plastic surgery insurance.
The approval of cosmetic surgery insurance usually takes some time. Before appealing the insurance, you have to have an intensive consultation with your surgeon and insurance provider. Make sure, you have asked your doctor and insurance company what any documentation and other requested information dealing with your surgical procedures.
For some women occasionally come across the challenges because their insurance policy changes whilst they are looking for surgery approval. If your insurance changes the policy in the middle of the surgery approval process, you have to ask a continuation of health care so that you can receive services according to your previous insurance policy for specified period of time. Make sure you find out the schedule you need to register for continuity of care if your insurance coverage changes. Normally, it is required within 11 weeks.
Be patient to wait the approval process of cosmetic surgery insurance and always keep in touch with your insurance provider.