Khloe Kardashian Butt Implants Before and After Photos
|
Khloe Kardashian butt implants, did she really have it done? This rumor began spreading after some people saw her latest selfie photos from her Instagram account. They see that her butt looks much different. It looks so fake.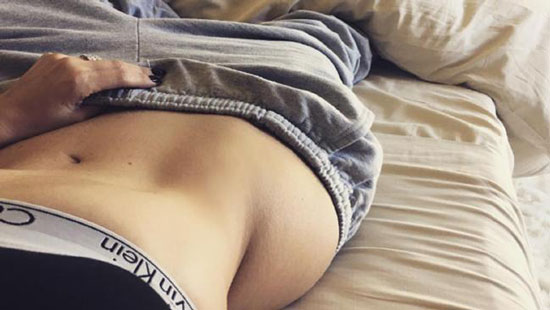 There are so many disputes whether Khloe Kardashian has undergone a butt implant or not. But, based on the report published by The Sun, The 31-year-old actress' bum has sparked speculation she has had a butt implants once again after posting a picture showing her buttock from a different angle.
One person commented on her new picture, "Those implants look so snug in your butt cheeks."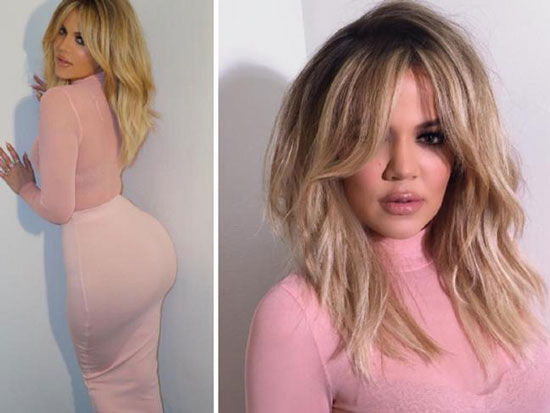 But, other viewers, seem to be her fans, were quick to defend that the 31-year-old did not get any implant inserted into her bum, but it was the result of Khloe Kardashian Workout. They ensured that she had worked incredibly hard on her figure.
"You guys she doesn't have implants you can get that big of a butt when you workout all the time. Not everyone has to get surgery to get a bigger butt."
Similar to the defense of her fans, she explicitly denied that she did not undergo any procedure of injections in her buttocks. Through twitter she said:

"It is 8:30 AM on Saturday morning and people still have something negative to say. I guess negativity never sleeps huh?!

"You know if you don't like something you don't have to look at it right? Let alone waste your energy to comment. Thirsty thirsty thirsty."
SEE ALSO: Nicki Minaj Fake Butt
When someone asked about the rumors' truth of plastic surgery face that she did last year, Khloe Kardashian seems not to be bothered with these rumors. However, she really feels insecure when a lot of people say she has had some work done on her body especially on the buttock. She reveals that they look like discredit her workouts for two and a half years.
Well, how does Khloe Kardashian's butt look before and after? See the pictures below!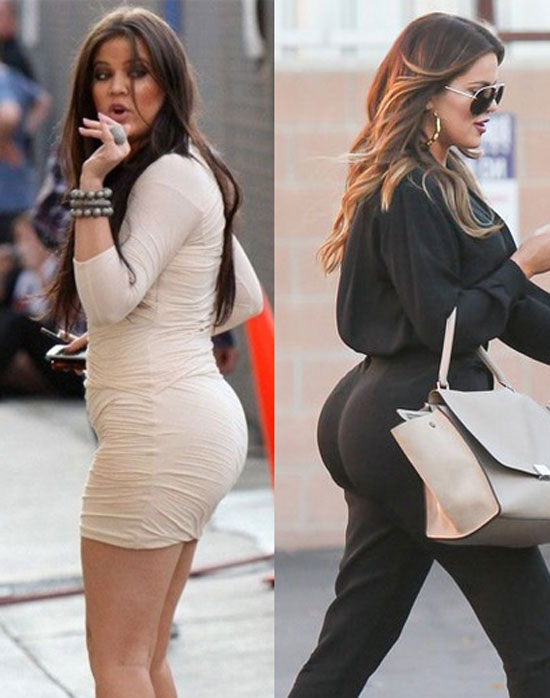 What do you think? Did she really look like having butt implant done? You can decide by yourself by taking look closely and carefully at the photos above!
Feel free to share your reviews in comments box, and share this post to your friends if you find something interesting in it!