Gwen Stefani Nose Job Before After Photos
|
Gwen Stefani Nose Job – Did Gwen Stefani Get a Nose Job
The rumors of Gwen Stefani Nose Job have become hot topic in several forums. She reportedly has undergone rhinoplasty surgery due to a striking different in the shape of her nose. See the pictures below!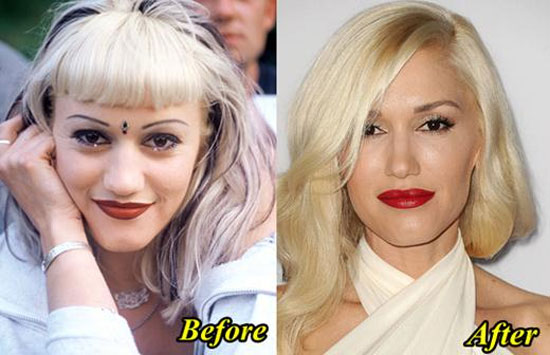 Gwen Stefani is best known as an American singer, songwriter and fashion icon. During her career in music and fashion she has earned a lot of prestigious awards.
Unfortunately, her achievements in the world of music seemed to be a bit tarnished by rumors of plastic surgery, nose job. There are so many before and after pictures uploaded on internet show the dramatic change in the shape of her nose. Did she really enhance her nose through rhinoplasty? Let's investigate together!
READ ALSO:
Let's started it by comparing some photos between Gwen Stefani before nose job with the recent pictures!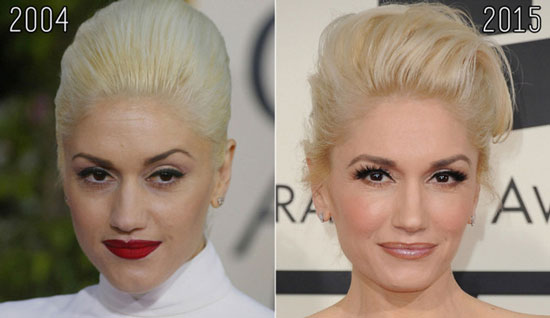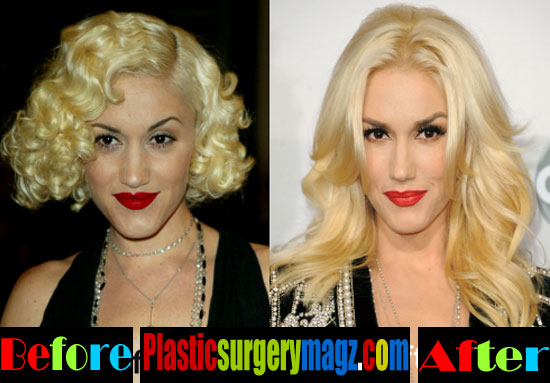 Judging from before after photos above, the sign of her nose surgery is very noticeable. Gwen Stefani Nose now appears much better defined than it was before. It now looks slimmer without bump at the tip.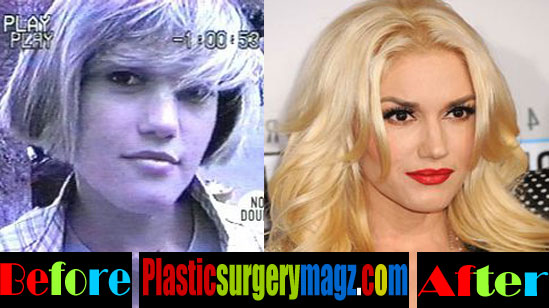 When she was asked to give a statement whether the rumor of nose job was true or not, she strongly denied it. She told that she did not have any work done in her face, particularly in her nose.
"I enjoy a great surgery TV show as much as anyone — I watched a lot of those shows while I was pregnant! But it's pretty bizarre that that's where we're at — that you can place an order for how you're going to look. People take it pretty lightly, but it's a big deal. I've thought it over but I'm not at that stage yet,"
In short, Though she has strongly denied about the nose job rumors, but from the comparison between before and after pictures people believe that the rumors of Gwen Stefani Nose Job is a undeniable fact. There so many celebrities who have had plastic surgery denied all their beauty surgery procedures too.
How do you feel about Gwen Stefani's nose transformation?
Did Gwen Stefani Get a Nose Job? Feel free to share your reviews in comment box!