Alexa Ray Joel Plastic Surgery Before After
|
Many people are shocked by new appearance of Alexa Ray Joel. She looks much different than she used to be. She is even almost unrecognizable. They think that her new appearance looks much more beautiful than before. Did she have plastic surgery?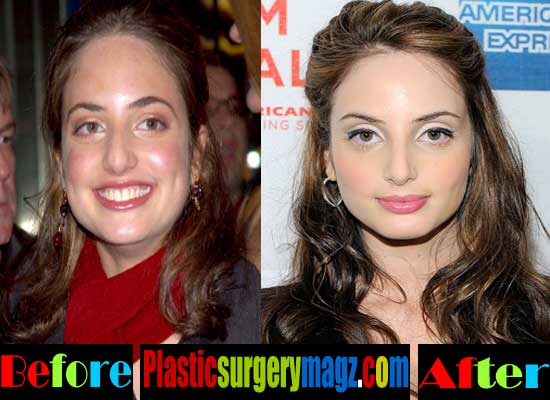 Looking at Alexa Joel's transformation, some people speculate that she has got plastic surgery because her transformation happens in very short time. She reportedly got nose job even though I myself cannot define whether the plastic surgery rumor is true or not.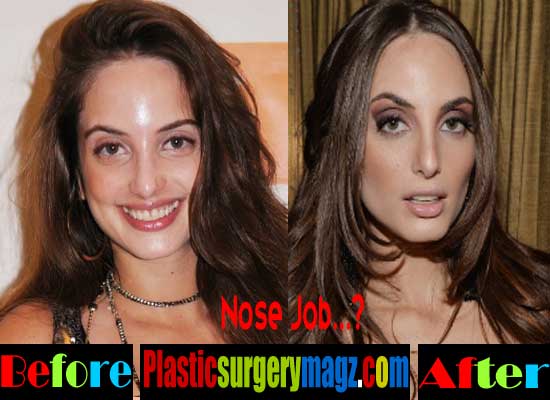 However, if I look at Alexa Ray Joel before and after photos, she indeed has different nose, indicating nose job or rhinoplasty surgery. Her nose now looks thinner with more defined tip. It is very different with the previous nose which looked a little bit wide with undefined tip.
When she was interviewed about her transformation, she told that she was under knife to refine the shape of her nose as quoted below.
"I can tell you right that now the only thing that is true, which I actually have been open about, was that I did have rhinoplasty surgery done three to four years ago," she said. "But, no I haven't had anything else done, I don't even dye my hair."
Some people does not seem to believe if Alexa Joel plastic surgery is only including nose job, they predict that she likely had more surgical procedures than nose surgery.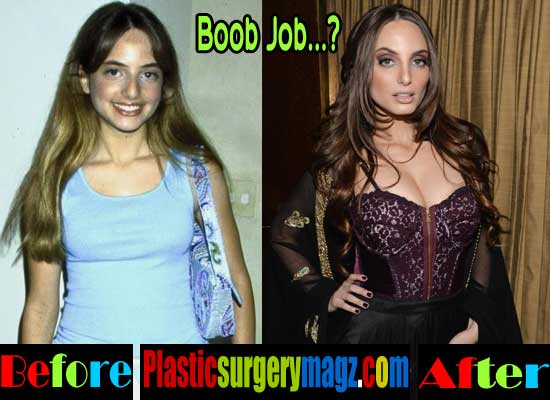 Based on the comparison of Alexa Ray Joel before and after photos, they notice that she does not only have change on the shape of her nose, but her breast size has changed as well, indicating breast implants or breast augmentation.
However, again she denied that she had been getting other plastic surgery procedures beyond rhinoplasty surgery as reported by CBS news.

On a personal (and slightly ridiculous note): I would just like to add that all of the continuously-circulating rumors that I have had extensive 'face-work'  and undergone breast-augmentation surgery is simply and entirely 100% false," she wrote. "The only thing I have ever had done is my nose, which I have always been completely candid, honest, and open about — and I can swear on my Beloved Gypsy-Stella The Cat that this is the whole truth and nothing but the truth, so help me God! (But hey, there could be worse rumors circulating, so, I'll take it)."
In short, regardless of whether Alexa Ray Joel plastic surgery is only including nose job or more, some people notice that her breast size now looks bigger and rounder than before. They believe that she has been under knife for breast augmentation.